What's this??  Why should economical be important?
Simply put: This would be a good church for people living on fixed income.
Franklinville Presbyterian Church was built in 1851 by skilled workers of the Franklinville mill with their own hands for themselves and their families on land donated by the mill owner called in those days God's Acre. They did a good job. Maintained lovingly by following congregations, the building is in fine shape today.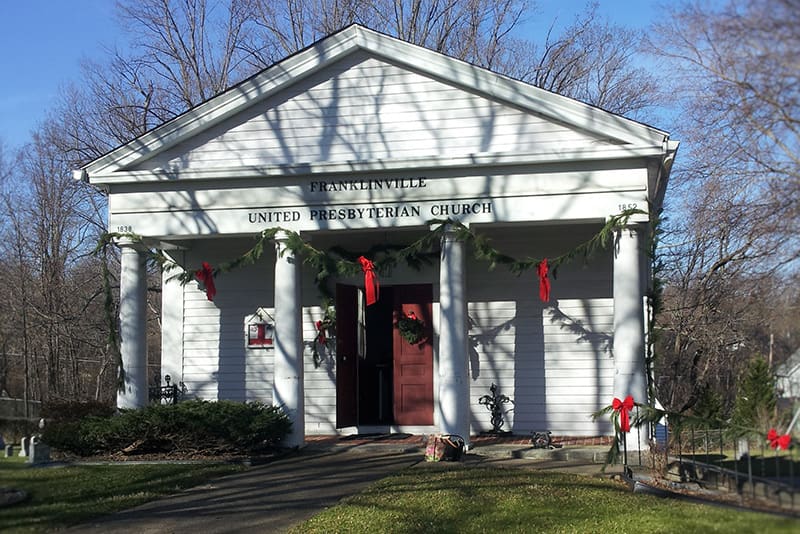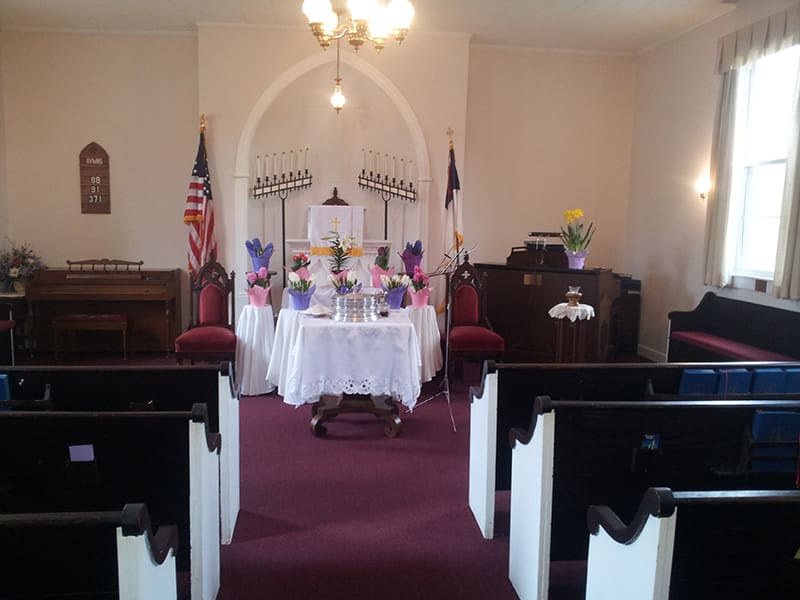 Over the years, a modern kitchen, bathrooms, and central heat and air conditioning have been added to Franklinville Presbyterian Church. A small, compact building is easy on utility bills and maintenance costs. We have no debt and no inclination to buy more land or build more buildings. Some churches seem to be dedicated to physical expansion and are servicing heavy debt from past construction, or busy raising funds for new construction. For them, growth is apparently an important measure of success. At Franklinville Presbyterian Church, over more than a century and a half, that has never been the case. The focus here is on what goes on in our building: worship, learning about and deepening our faith, and fellowship. We are not here to build a palace.