Your Wedding at Franklinville Church
Your Wedding is probably the most important event in your life so far, and your decision to marry will prove to be the most significant decision of your lifetime. Choosing a place to celebrate should be fun, but it can be a bit frustrating.
The Franklinville Presbyterian Church may be just the right place for you. The picturesque 1852 church sits at the top of the hill above the Little Gunpowder River, at the bend in the road through the village. Franklinville is an historic mill town on the northeastern edge of Baltimore County, about a mile downstream stream from the Jerusalem Mill. The famous Jericho covered bridge connects Harford and Baltimore Counties along the Jericho Road.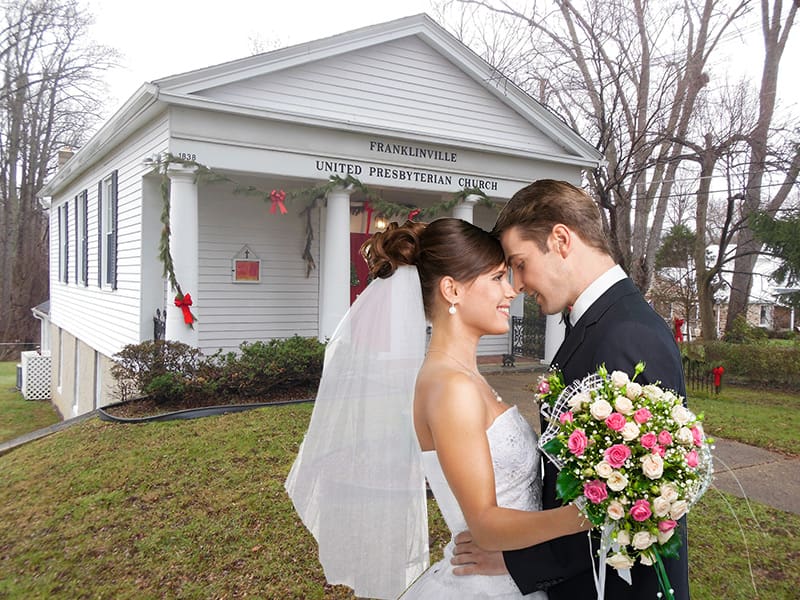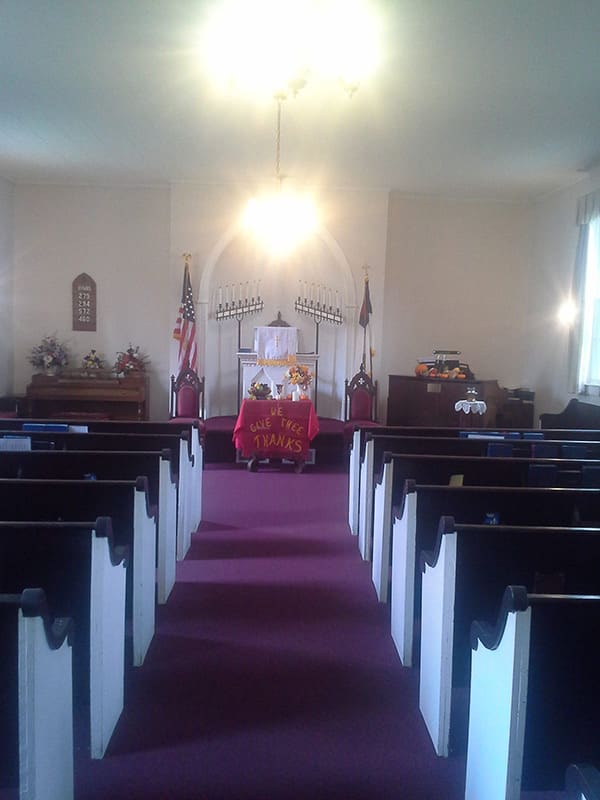 The church is a one room white Greek revival building with seating for about 90. It was constructed in 1852 by men in the congregation who also built the pews (seats) and the pulpit, and wrought iron candelabra. The red carpet leads down a 25 foot center aisle to an open space in front of the pulpit area that will accommodate a clergy person/officiant, bride and groom, and 5 or 6 attendants on each side.
The sanctuary continues to be the center for worship every Sunday morning, home of the Franklinville Presbyterian Church. It is comfortably heated in winter and air-conditioned in summer. The room is small enough that there is no need for a speaker system, but there is an electronic organ and acoustic piano that fill the room with music each Sunday and on special occasions.
Below the sanctuary there is an all-purpose reception area with long tables and steel chairs and a connecting service kitchen suitable for maintaining hot or cold foods that have already been prepared elsewhere. This hall is spacious enough for 70 guests.
Inquiries about using Franklinville Presbyterian Church for your wedding may be directed to Doug Smith (443-250-2163) or Bob Anders (443-484-2496).